Every little piece of information we learn about video games can't be classified as a story in itself. While we'd love to talk more about everything, the fact is that resources don't permit us to discuss titles beyond ones we feel will resonate with our readers. Keeping that in mind, the stories still deserve attention so we've invented the daily briefing to get you up to speed.

Anamorphine



Anamorphine is a journey into a troubled mind. It addresses topics like trauma and depression but it's also one of the most beautiful, well-crafted games I've ever seen. Watch the new story teaser to see how it warps memories using clever scene transitions and sets up a poignant story without dialogue or UI. It's coming to PC, Xbox One, and VR devices later this year.

British Games Market

At its annual Games Industry Market Valuation Breakfast event this morning, games trade body Ukie revealed the value of United Kingdom's consumer games market reached a record £4.33 billion in 2016, up 1.2% from 2015 figures.

Crawl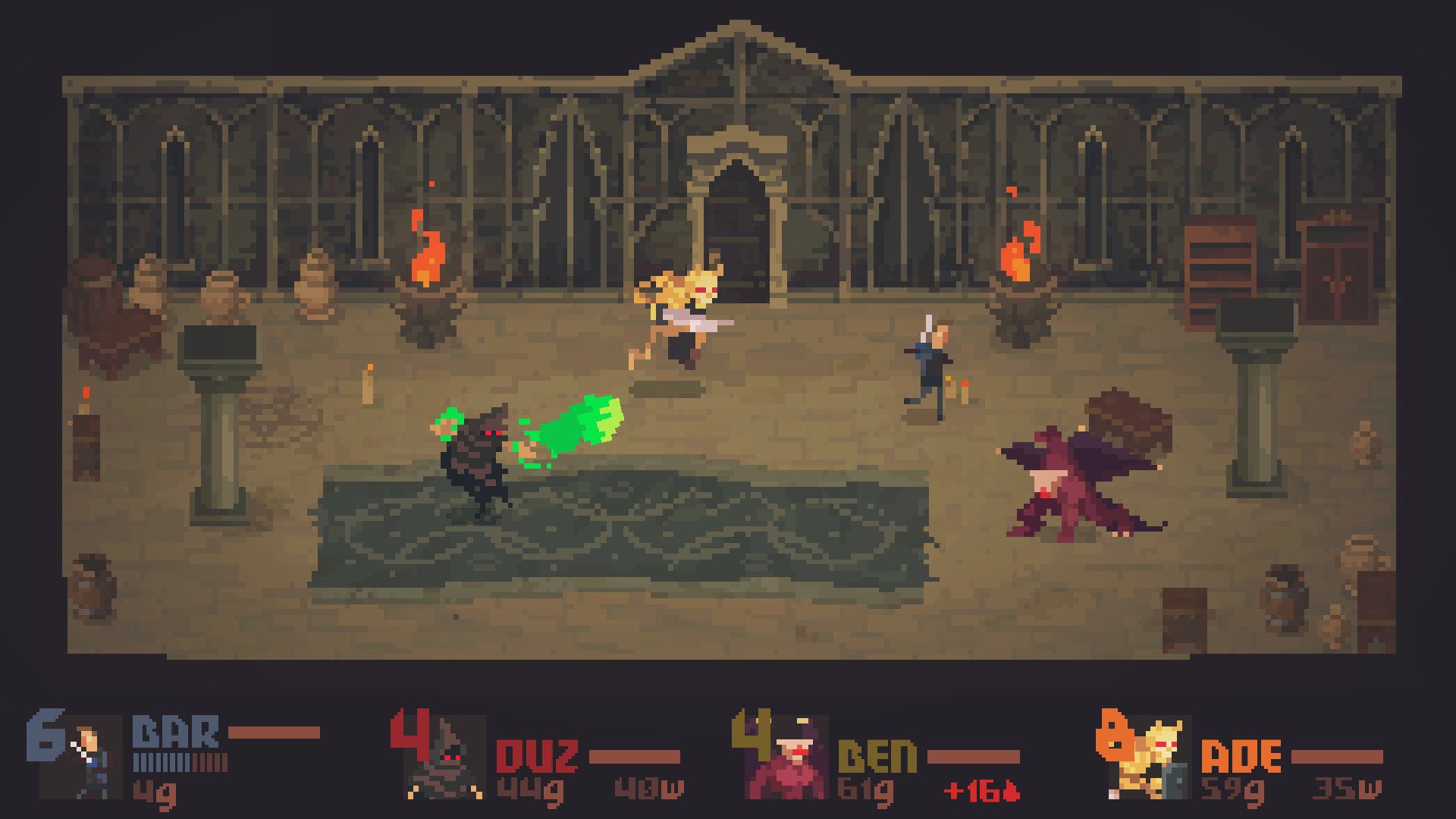 Asymmetrical roguelike Crawl comes out of Steam Early Access next month and makes its console debut on PlayStation 4 and Xbox One.

For Honor

For Honor was the best-selling game in the United States in February says The NPD Group.

Gwent Challenger Tournament

CD Projekt RED, creators of The Witcher series of games, announce Gwent Challenger—an official Gwent: The Witcher Card Game tournament organized in partnership with ESL.

Killer Instinct



Killer Instinct got a new patch with plenty of changes.

Little Hawk




On the heels of a successful introduction at GDC 2017, indie game developer bZillions today announced the upcoming 2D platformer Little Hawk. Slated for release in fall 2017, the game will launch initially on Steam, followed by PlayStation 4 and Xbox One. Little Hawk immerses the player in an epic struggle to save their village and its denizens while rescuing the Chief's daughter, restoring magical totems and defeating the forces of evil.

Mass Effect: Andromeda

According to many EA Access subscribers, Mass Effect: Andromeda suffers from regular and noticeable frame rate issues on Xbox One. We'll update you next week if there's a patch to fix the frame rate problems on the console.

Neverwinter

Lord Neverember calls adventurers to the city of Neverwinter to honor a fallen hero and celebrate the reclamation of the River District. Beginning April 11, adventurers on Xbox One and PlayStation 4 will be able to experience the latest expansion of the free-to-play MMORPG based on the Dungeons & Dragons franchise with the launch of Neverwinter: The Cloaked Ascendancy.

Rainbow Six Siege

Today Ubisoft, together with ESL, the world's largest eSports company, announced that the Tom Clancy's Rainbow Six Year 2 Pro League competition will begin its global second year program on March 20 in North America, March 23 in Europe and March 26 in Brazil.

Sacred Fire



Independent developer Poetic Studio has today released a developer commentary gameplay video for its turn-based, psychological role-playing game Sacred Fire, coming to PC, PlayStation 4 and Xbox One in spring 2018.

Square Enix Collective

Square Enix Collective returns to EGX Rezzed with seven diverse games out in 2017. The games are as follows:

• Black the Fall: Highly atmospheric Communist dystopian puzzle sidescroller.
• Oh My Godheads: Hilarious and hectic capture-the-head couch multiplayer.
• Deadbeat Heroes: Movement-based 3D brawling crime caper.
• Children of Zodiarcs: Deck and dice story-driven, single-player tactical role-playing game.
• Forgotton Anne: 2D cinematic hand-animated adventure.
• Tokyo Dark: Point-and-click detective mystery adventure.
• Fear Effect Sedna: Pausable real-time tactical action game.

Tekken 7

Tekken 7 continues to reveal its hidden secrets as Bandai Namco unveils today the additional content to be released from the game launch, on June 2. The first batch, to be released this summer, will provide a brand-new game mode and more than fifty new costumes. The second and third batches of content, to be released respectively this winter and next spring, 2018, will both feature one exclusive playable guest character from other video games' licenses with, each time, a special stage and special costumes for these guest characters. Thee three post-launch pieces of content will be purchasable individually but will also be available through the season pass that will grant to each buyers 35 exclusive metallic costumes.

THQ Nordic

Publishers Wired Productions and THQ Nordic are thrilled to announce a continuation in their partnership to bring the award-winning action role-playing game developed by Haemimont Games, Victor Vran, and first-person psychological thriller developed by LKA.it, The Town of Light, to retail. Both titles will feature numerous enhancements following their original digital releases on PC, and will launch for the PlayStation 4, Xbox One, and PC this spring.

Worlds of Magic: Planar Conquest



Teyon, a developer and digital publisher, in cooperation with Wastelands Interactive, a Polish development studio, are happy to announce that Worlds of Magic: Planar Conquest, the turn-based 4X strategy, is coming to digital download in the Xbox Store. The game will be out worldwide next Friday, March 24 for $29.
We welcome discussion, but please present your comments in a respectful manner, otherwise your site access may be permanently revoked.